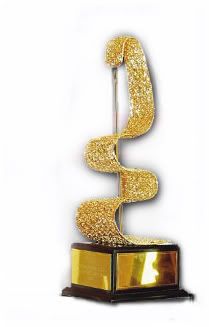 Tema:Drama Queen Goddess of Outrageous Luxurious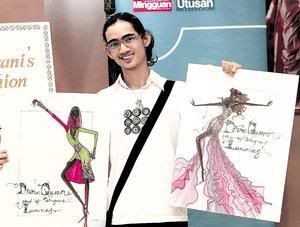 NAMA Muhammad Hatta Dolmat mungkin masih belum tercatat dalam senarai perdana pereka-pereka fesyen tanah air.Malah kemenangan dalam dua pertandingan rekaan fesyen yang disertai sebelum ini, belum cukup untuk dia digelar sebagai pereka fesyen berjaya. Begitupun, peserta akhir Pertandingan Jarum Berlian (PJB) 2005 sempena Minggu Fesyen Kuala Lumpur (MFKL) anjuran Anggun Utusan Malaysia ini, tidak menjadikan kekurangan itu sebagai penghalang untuk dia menyimpul impian.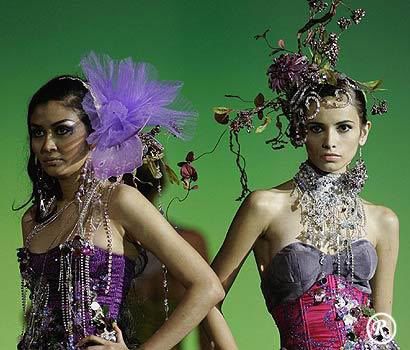 Keazamannya cukup kuat bagi mengikuti jejak-jejak jaya Bernard Chandran, Salikin, Alvin Tan mahupun Tom Abang Saufi (sekadar menyebut beberapa nama) dalam dunia rekaan fesyen tanah air.Muhammad Hatta,23, sedar tidak mudah mencipta nama dan dia harus bersedia untuk bermula dari bawah.Bahkan, graduan Diploma Fesyen yang bakal menggenggam segulung ijazah pada Majlis Konvokesyen Universiti Teknologi Mara (UiTM) pada Ogos ini, tidak jemu mencari resipi kejayaan kerana percaya ia boleh dimiliki jika gigih berusaha dan membuka minda dengan idea-idea baru."Nama-nama yang sekarang di atas dulu juga bermula dari bawah. Saya percaya mereka tidak membina nama dalam tempoh setahun dua, sebaliknya banyak halangan dan jerih payah yang telah ditempuhi'' katanya.Katanya, kehadiran dalam dunia fesyen tanah air juga bukan sekadar mahu meramaikan, sebaliknya dia membawa misi tersendiri."Saya ingin membuktikan bahawa pereka tempatan khususnya pereka Melayu mampu mencipta nama di persada dunia. Insya-Allah dengan kerja keras dan kesungguhan impian itu tidak mustahil jadi kenyataan'' katanya yang mendapat dorongan daripada keluarga dan kawan-kawan.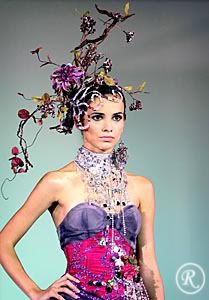 Mengenai penyertaan dalam PJB 2005, menurut Muhammad Hatta, dia tidak menaruh harapan terlalu tinggi kerana menyedari saingannya hebat-hebat belaka. Bahkan katanya, memasuki peringkat akhir sudah satu rahmat memandangkan ia merupakan penyertaan pertamanya dalam pertandingan berprestij tersebut.``Kemenangan bukan segala-galanya. Saya menyertai pertandingan kerana ingin berkongsi idea dengan peserta-peserta lain, di samping sebagai salah satu cara untuk saya mengenengahkan bakat'' ujarnya.Muhammad Hatta mengakui cabaran dalam PJB kali ini agak sengit memandangkan sebahagian besar peserta adalah para pelajar dari institusi pengajian tinggi terkenal yang sudah tentu mempunyai kreativiti yang tinggi.Begitupun, ia tidak sedikit mematahkan semangat kerana bagi anak muda ini, setiap rekaan mempunyai kelebihan dan keistimewaan masing-masing.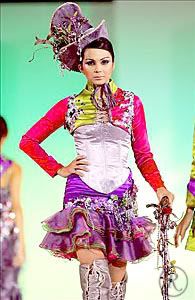 Pada pertandingan kali ini Muhammad Hatta mempertaruhkan rekaan yang bertajuk Drama Queen Goddess of Outrageous Luxurious dengan menampilkan elemen-elemen kemewahan."Rekaan saya nanti banyak bermain dengan manik, labuci dan batu-batu berlian bagi mewujudkan suasana glamor dan gemerlapan - sesuai dengan imej seorang bintang'' katanya.Beliau akan menggunakan ketajaman imaginasi untuk menghasilkan enam pasang pakaian gaun malam dan avant gard untuk diperagakan pada Malam Gala MFKL 2005 pada 30 Julai ini di Pusat Dagangan Dunia Putra, Kuala Lumpur.
Petikan dari Utusan Malaysia.Oleh Siti Zaleha Jorimai.